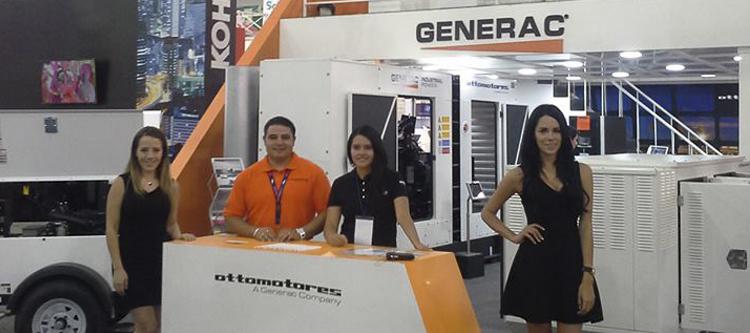 "Successful participation of Generac / Ottomotores in Expo Eléctrica International 2014
Expo Eléctrica International 2014 took place on June at Centro Banamex in Mexico City. In this important event, the most recent innovations on the electrical sector were displayed.
Expo Eléctrica has been known as the best business scenario for lighting, automation, control, electrical material and equipment areas. Generac / Ottomotores attended this event as an expositor in a 72 m2 stand which comprised 2 floors where different series of our equipments were shown.
These products belong to Generac Industrial Power, Mobile Power and Power Quality lines, which attracted more than 2,000 visitors to our stand.
Ottomotores participated as well in 2 technical conferences given by Héctor González and Fabián Rodríguez who talked about the following subjects: "Remote monitoring systems" and "Synchronization systems".
This year we achieved an important presence in Expo Eléctrica establishing valuable commercial networks as well. This event represented a great experience for Ottomotores, which we plan to repeat next year.
"