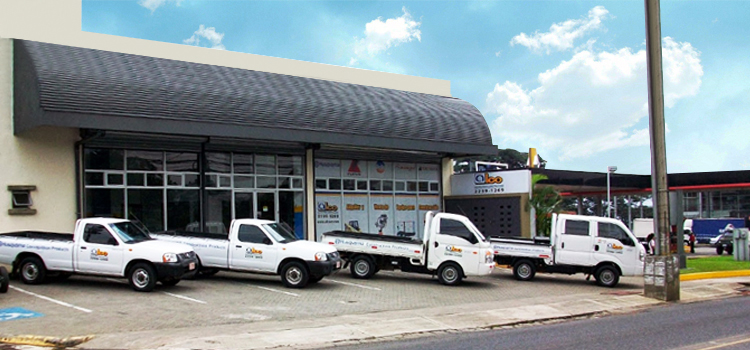 <iframe src="//www.youtube.com/embed/IS8-FVLeGoo" width="640" height="360" frameborder="0"></iframe>
An Alliance between the multinational company General, and the Costa Rican Alco, will enable opening a Training Center for professionals in the electric power industry. The initiative will start operations next year.
The agreement between both companies will turn Costa Rica into the second Latin American country where Generac has developed a Training Center, besides the one operating in its 15,000 m2 facility in Mexico City, where backup power generators are assembled, among other products.
The facilities of the new Center will operate in Alco's offices located in Lagunilla de Heredia. Besides from Costa Ricans, electricians and other professionals in this field coming from Central America, the Caribbean and Northern South America (Colombia, Ecuador, Peru and Venezuela), will also be received.
Burgeoning Market
Figures from the National Institute of Statistics and Census of Costa Rica (INEC), show that during the last year, this country exported US$785.5 M in "Machines and devices, electrical material, etc.," but imported USUS$3,286.9 M to get a negative trade balance of US$2,501.3 M in this economy sector.
Frank Moreno, Sales Director for Generac Latin America, explained that Costa Rica was chosen to open the Training Center because it has qualified human resources, cutting edge electrical regulations, and state-of-the-art technology in the industrial, commercial and household sectors. 
"Training is a key subject because a company having people with adequate knowledge on solutions and technologies – electrical in this case – can increase profits from 10% to 20%, while offering higher safety levels in their technologies operation and increasing the equipment useful life," Moreno stated.
Generac's products portfolio includes industrial, residential, commercial and portable power generators providing energy in long blackouts or fluid failures. In Costa Rica, these units have been installed in companies that, given their business activities, must have power supply 24/7, including hospitals, banks, or other agencies related to the financial sector; gas stations and manufacturing plants, among others.
Carlos Garcia, Alco's Founding Partner, detailed that thanks to their alliance with Generac, delivery of their first theoretical and practical courses will start between February and March, next year.
"This will be a Center where people related to this industry will find current information to know, among other topics, how to make proper equipment installations, and comply with technical and legal industry regulations. This initiative will put the country and the region in contact with the latest technology developments," Alco's representative expressed.
According to Garcia, the training, maintenance and installation courses for generator categories will be delivered on a monthly basis to groups of 15 participants, and curricula will be developed by Generac.